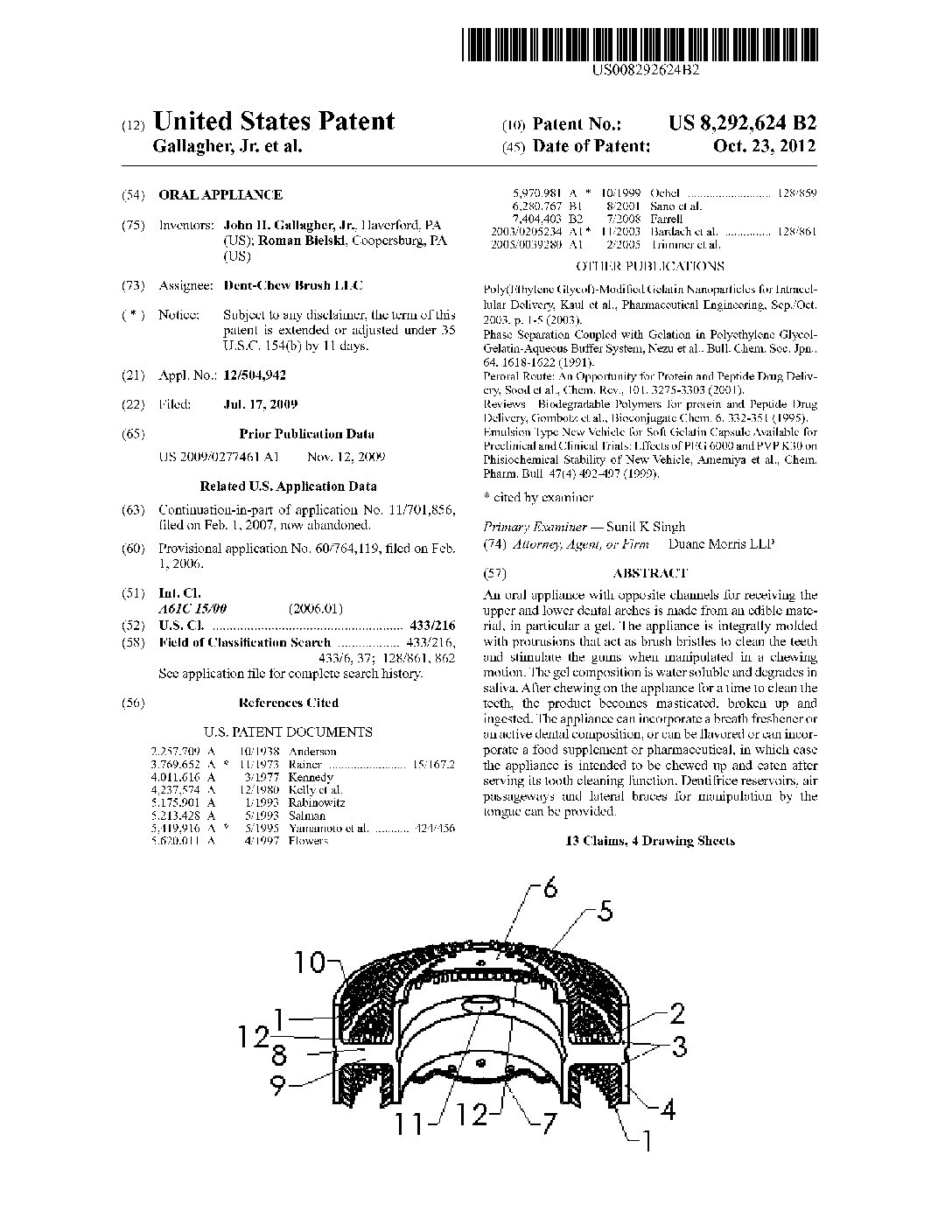 U.S. Patent 8,292,624
John Gallagher first had the idea for Clean Bite™ over fifty years ago. It took nearly five years of hard work and financial investment to receive our patent from the US Patent and Trademark Office (USPTO). U.S. Patent 8,292,624 for Clean Bite™ I was issued to John H. Gallagher, Jr., Managing Director, and Roman Bielski, Ph.D., CSO, both of Clean Bite, LLC. Click here to see a full-size copy of the Patent Deck Page.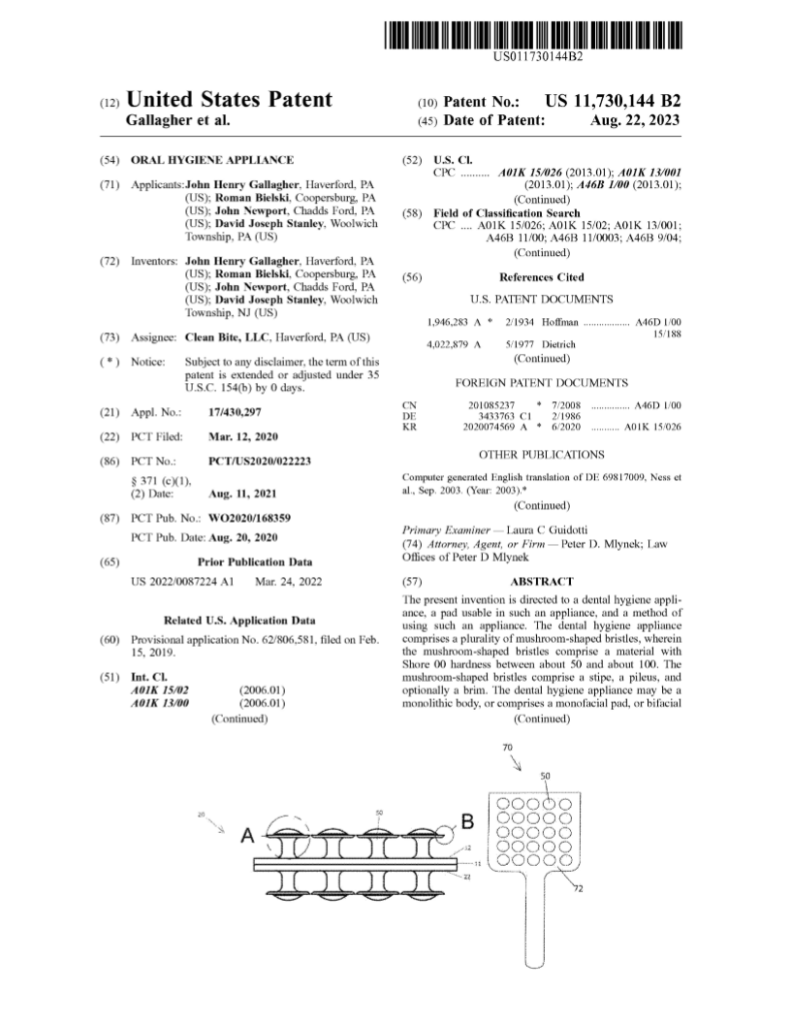 U.S. Patent 11,730,144
U.S. Patent No. 11,730,144 was issued on August 22, 2023, and is effective until March 2040. As of September 20, 2023, this Patent has been Officially Allowed in the EU and India and will be issued in the 4Q of 2023. Two products are covered under Patent 11,730,144, which are different and labeled as Clean Bite™ II and Clean Bite™ III. Both products use LivFresh Dental Gel, which was awarded the CE Mark in the EU as the only OTC product recommended for the prevention and treatment of gingivitis and periodontitis. LivFresh Dental Gel is manufactured by Livionex, Inc., and holds over forty patents worldwide.