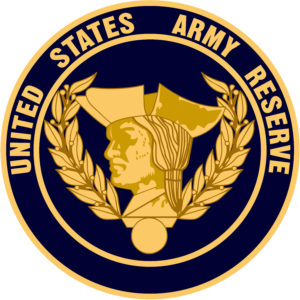 Our Approach
Mission
There is usually a moment that defines your actions and for Clean Bite™, it was a specific experience of the founder, John Gallagher.
Fifty years ago, as a college student, Gallagher enlisted in the U.S. Army reserve and was trained as an Army medic. After returning to reserve status, he was assigned to an amputee ward at the Walson Army Hospital at Fort Dix, N.J., during the Vietnam War era. While on the ward, his experience with his most severely wounded patient, was so impactful that it planted the seed for his future endeavor with Clean Bite™.
Fast forward to 2018, Gallagher is fully invested in propelling Clean Bite™ forward and potentially changing the lives of individuals all around the world. Clean Bite not only offers a solution but is fueled by the determination of a team who are Members of the Clean Bite, LLC.
Our Story
Company History
Clean by, LLC was registered as a Pennsylvania company in August of 2017 in preparation to assume a universal intellectual property license from its predecessor, Dent-Chew Brush, LLC. The initial universal licensing agreement of 2018 was subsequently concluded in 2020 when the two companies agreed to a stock-for-stock acquisition with Clean Bite, LLC, obtaining Dent-Chew Brush LLC's assets. The purchase was effective between the members of both LLCs in June 2020.
In February 2019, two CB, LLC, Members, John Gallagher and Roman Bielski, together with two nonmembers of Clean Bite, LLC, filed a provisional patent with the USPTO, Ser. No. 62/806,581. In February 2020, a non-provisional patent was filed and is now under examination. Per the European Patent Office, European application No. 20755432.0 will be submitted for patent protection as of August 2021.
The Patent pending (Ser. No. 62/806,581) is named Clean Bite™ II & III, within the Clean Bite™ product line and with variations designed to address the oral hygiene of companion pets and humans with special needs, respectively. The larger of the two markets are for companion pets, in the U.S. and Europe, representing consumer purchases for pets on the order of $100B and €80B.
Clean Bite, LLC Is granted a universal license by the inventors of the patent. Application designated as Ser. No. 62/806,581. The terms of that agreement are proprietary. Clean Bite, LLC intends to establish a foreign subsidiary, likely named Clean Bite, LLP, in Ireland to oversee the independent manufacturing and distribution licensing throughout the EU, concurrent with that of the U.S.
Studies performed at UCI's Beckman Laser Institute and Medical Clinic show LivFresh having 250% greater plaque removal than the leading brand of toothpaste. Additionally, in June 2021, Livfresh was awarded the European Union's CE Mark as the first Over The Counter (OTC) dental gel recommended for treating and preventing gingivitis and periodontitis.
Complete information is available on request to verified accredited investors.
Meet the Management Team
John H. Gallagher Jr.
Inventor, Founder & Managing Director
As the inventor, he has developed the Clean Bite™ from concept to reality and built the development team. Previously, he was SVP of AmeraCash Solutions, Inc., where he oversaw the recruitment of 400 independent merchants to establish Philadelphia's largest POS network of utility payment locations. Prior to that he founded and was President of both American Recreational Builders, Inc. which constructed athletic facilities from 1973 to 1979 and was renamed Gallagher and Associates, Inc. when merging with Gallagher and Associates (Palm Springs, CA) transitioning to a unionized construction company specializing in the restoration of concrete and steel and the application of protective coatings. Primary clientele was the U.S. government (military, federal and state agencies) and industrial plants with projects ranging from U.S. Naval ships to bridge and highway infrastructure.
Roman Bielski, Ph.D.
Co-inventor
Dr. Bielski is a Director of Clean Bite, LLC, and Chemist with expertise in the total synthesis of carbohydrates and pheromones, formation of micro and nanocapsules for the controlled delivery, synthesis of polymers and radio-labeled compounds, ultra-sensitive detection and measurements in biological fluids, food, and petroleum products. Dr. Bielski co-founded several small companies (Petramec, Petrotraces, Attochrom/Biotraces). At present, he is a Senior Scientist in Value Recovery, Inc., one of four partners in Cheminnolab, LLC., Adjunct Professor at the Pharmaceutical Department of the Wilkes University and has been elected a Secretary of the Chemical Consultants Network. Dr. Bielski developed a novel technology enabling the recovery of various waste components (using phase transfer catalysis), a method that economically destroys methyl bromide from fumigations and a novel material formulation for a disposable oral hygiene product based on cross-linked gelatin. Dr. Bielski holds a Masters degree in chemical engineering and a Ph.D. in organic chemistry (with O. Achmatowicz of the Achmatowicz reaction). He was a postdoctoral fellow at Imperial College in London with the Nobel laureate Sir Derek Barton. He worked in academia at Warsaw Agricultural University, Cornell University, and Lehigh University.
Thomas Holder
Head of Equipment Design &
LLC Member
Thomas Holder is a Member of Clean Bite, LLC and he is responsible for the design, and assembly of the first endothermic injection equipment, and will lead in the development of the high-speed endothermic injection equipment. Mr. Holder is also the CEO of Thomas Holder Inc., a design firm he established in 1987. His CAD design expertise includes SolidWorks, the most popular 3D solid modeling software. Mr. Holder holds a BS from California State College (now California University of Pennsylvania) in Industrial Arts Education, and a Master's in Industrial Arts from Millersville University. Mr. Holder has designed, developed and built food production equipment and related plant packaging lines for some of the most familiar food brands in the U.S.
D. Craig Callaghan, Esquire
In-House General Counsel
Craig Callaghan, Esq. is Clean Bite, LLC's In-House General Counsel. Prior to joining CB, LLC, Craig practiced law for more than 25 years as a litigator at top-tier firms in Philadelphia. He has represented clients in business counseling, complex litigation, and alternative dispute resolution. Craig is experienced in handling internal investigations, risk management, labor and employment, trade secrets and mass torts. He has also served as an arbitrator in the Philadelphia County Court of Common Pleas Compulsory Arbitration Program and as a trained certified mediator. His clients included, among others, major pharmaceutical companies and a top five accounting firm. Craig is an honors graduate of Thurgood Marshall School of Law where he graduated top of his class. He has been certified as a trained mediator by the Lancaster Mediation Center. Craig also attended the University of Houston where he obtained his bachelor's degree in English literature. Before attending law school, Craig taught remedial reading to 7th and 8th-grade inner-city students in the Houston Independent School District. Following law school, Craig taught at Villanova University School of Law as a legal writing instructor. Bar Admissions: Texas, Pennsylvania, U.S. District Court, Eastern District of Pennsylvania (all Inactive).