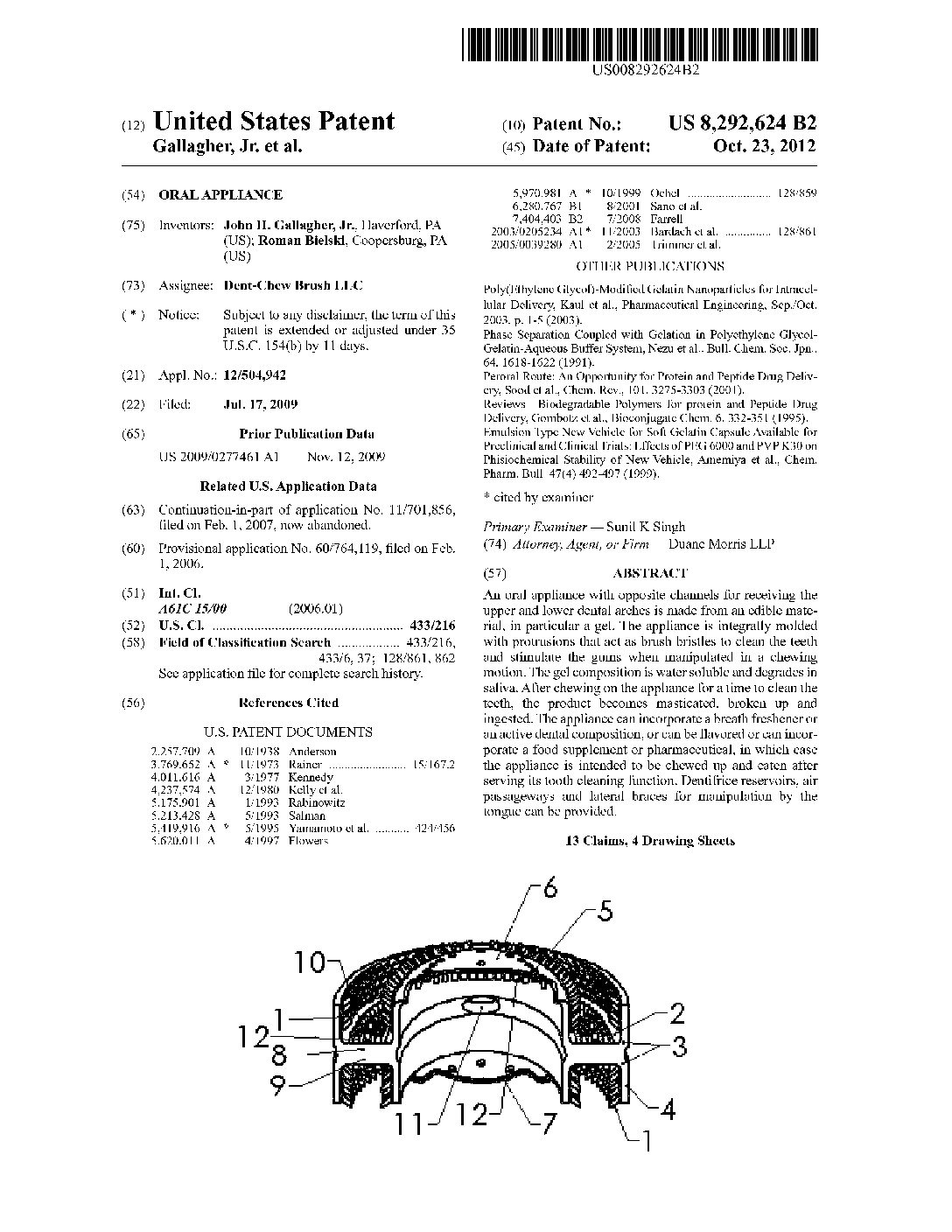 U.S. Patent
John Gallagher first had the idea for the Dent-Chew brush many years ago.  It has taken nearly 5 years of hard work and financial investment to receive our patent from the US Patent Office.
Our patent was issued on October 23, 2012.  The US Patent Office issued Patent # US8292624B2 to Dent-Chew LLC.
To see a full size copy of the patent's Deck Page click here.